Now Showing
THE MARKSMAN
Jim is a former Marine who lives a solitary life as a rancher along the Arizona-Mexican border. But his peaceful existence soon comes crashing down when he tries to protect a boy on the run from members of a vicious cartel.
COMING 2 AMERICA
Set in the lush and royal country of Zamunda, newly-crowned King Akeem (Eddie Murphy) and his trusted confidante Semmi (Arsenio Hall) embark on an all-new hilarious adventure that has them traversing the globe from their great African nation to the borough of Queens, New York - where it all began.
GODZILLA VS. KONG
Legends collide as Godzilla and Kong, the two most powerful forces of nature, clash on the big screen in a spectacular battle for the ages. As a squadron embarks on a perilous mission into fantastic uncharted terrain, unearthing clues to the Titans' very origins and mankind's survival, a conspiracy threatens to wipe the creatures, both good and bad, from the face of the earth forever.
SUB SAHARA
Taken from the TV Series, Sub Sahara, The film is an unorthodox story that highlights the confusion and lack of urgency of pressing issues in our country. The movie is exciting to watch as the writer entertains us with comic relief and suspense.
EAGLE WINGS
Eagle Wings is a poignant action war drama about an Air Force fighter pilot who is caught in the harrowing world of insurgency. The film explores the often tragic, yet thrilling business of fighting for life, peace and the freedom to love in the face of great ferocity. An uplifting journey through a terror-filled landscape and the power of newly found love, faith, duty and sacrifice.
UNDER THE CARPET
The movie tells an intense story of love, sacrifice, pain, suspense, betrayal and emotion.
PROPHETESS
Ajoke, a local prophetess who makes a bogus prediction about a football match which sets off a chain of events beyond her control…
COMING SOON
NO TIME TO DIE: 007
Coming Soon
JUNGLE CRUISE
Coming Soon
BLACK WIDOW
Coming Soon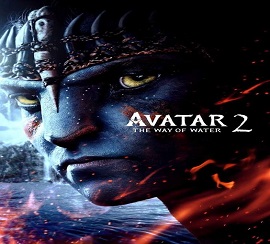 AVARTAR II
Coming Soon