Now Showing
THE COURIER
In the shadow of the Cold War a letter from Oleg Penkovsky (Merab Ninidze) an agency of the Soviet Union received by M16 stating the concern of Penkovsky about world safety and his anxiety about a nuclear war, So Emily Donovan (Rachel Brosnahan) a CIA Agent reached out to MI6 Agent Dickie Franks (Angus Wright) , who recruited British salesman Greville Wynne (Benedict Cumberbatch) to be their spy.
MORTAL KOMBAT
MMA fighter Cole Young (Lewis Tan), accustomed to taking a beating for money, is unaware of his heritage-or why Outworld's Emperor Shang Tsung (Chin Han) has sent his best warrior, Sub-Zero (Joe Taslim), an otherworldly Cryomancer, to hunt Cole down.
VANQUISH
A mother, Victoria, is trying to put her dark past as a Russian drug courier behind her, but retired cop Damon forces Victoria to do his bidding by holding her daughter hostage.
THOSE WHO WISH ME DEAD
A teenage murder witness finds himself pursued by twin assassins in the Montana wilderness with a survival expert tasked with protecting him — and a forest fire threatening to consume them all.
GODZILLA VS. KONG
Legends collide as Godzilla and Kong, the two most powerful forces of nature, clash on the big screen in a spectacular battle for the ages. As a squadron embarks on a perilous mission into fantastic uncharted terrain, unearthing clues to the Titans' very origins and mankind's survival, a conspiracy threatens to wipe the creatures, both good and bad, from the face of the earth forever.
DREAM JOB
The story of a mummy's boy that seems to be unlucky in securing his dream job. He however, has a taste of success when he finds luck from a strange beggers prayers, leading him to live the life of his dream.
WRATH OF MAN
The plot follows H, a cold and mysterious character working at a cash truck company responsible for moving hundreds of millions of dollars around Los Angeles each week.
DEAD EXPENSIVE
Following the tragic death of a wealthy man, his children finds themselves battling with greedy relatives who will do everything to extort them in the name of traditions.
SUGAR SUGAR
The story is centered on the family of Dr. Durojaiye, a wealthy billionaire whose lust for young girls tears his family apart. Everyone's little act of craziness brings the family back together, as an affair considered to be a threat to the family blossoms.
PROPHETESS
Ajoke, a local prophetess who makes a bogus prediction about a football match which sets off a chain of events beyond her control…
COMING SOON
NO TIME TO DIE: 007
Coming Soon
JUNGLE CRUISE
Coming Soon
BLACK WIDOW
Coming Soon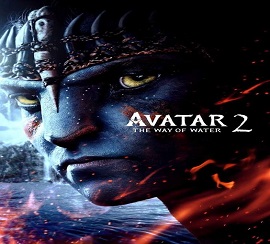 AVARTAR II
Coming Soon