Now Showing
SHANG-CHI AND THE LEGEND OF THE TEN RINGS
Shang-Chi, the master of unarmed weaponry based Kung Fu, is forced to confront his past after being drawn into the Ten Rings organization.
THE FOREVER PURGE
All the rules are broken as a sect of lawless marauders decides that the annual Purge does not stop at daybreak and instead should never end.
CANDYMAN
Anxious to use these macabre details in his studio as fresh grist for paintings, he unknowingly opens a door to a complex past that unravels his own sanity and unleashes a terrifying wave of violence.
THE SUICIDE SQUAD
Supervillains Harley Quinn, Bloodsport, Peacemaker and a collection of nutty cons at Belle Reve prison join the super-secret, super-shady Task Force X as they are dropped off at the remote, enemy-infused island of Corto Maltese.
JUNGLE CRUISE
"Based on Disneyland's theme park ride where a small riverboat takes a group of travelers through a jungle filled with dangerous animals and reptiles but with a supernatural element.
THE PROTEGE
Rescued as a child by the legendary assassin Moody (Samuel L. Jackson) and trained in the family business, Anna (Maggie Q) is the world's most skilled contract killer. But when Moody – the man who was like a father to her and taught her everything she needs to know about trust and survival – is brutally killed, Anna vows revenge. As she becomes entangled with an enigmatic killer (Michael Keaton) whose attraction to her goes way beyond cat and mouse, their confrontation turns deadly and the loose ends of a life spent killing will weave themselves even tighter.
MALIGNANT
Madison is paralyzed by shocking visions of grisly murders, and her torment worsens as she discovers that these waking dreams are in fact terrifying realities.
BAD COMMENTS
Bad Comments is a fast-paced fusion of drama and thriller, with a blend of momentary comedic reliefs. Inspired by true-life events, it mirrors the life of celebrities and how their careers can be at the mercy of propaganda circulated by social media trolls.
THE GHOST & THE TOUT TOO
Together with Maka-Why, her sidekick, and Don Ayuba, a ghost, Isla must do all she can to save Amoke's life while faced with the dilemma of whether or not to accept her powers.
DE WEDDING GIFT
De' wedding gift will narrate the tale of Esosa, a wealthy chap who is encapsulated in a deep euphoria with Noye a sophisticated lady. This euphoric love led to a holy matrimony, unaware that there is more to tying the knot than meets the eye.
Loving Rona
A young wealthy business woman Rona and her Garden boy Benny, unwittingly fall in love as they scheme to sabotage Alex, Rona's ex fiancées romance with Jackie, his supposed masseurs, so that Rona could have her fiancée back.
COMING SOON
NO TIME TO DIE: 007
Coming Soon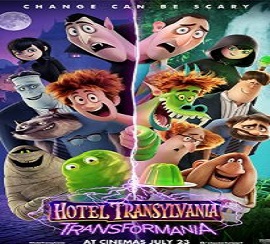 HOTEL TRANSYLVANIA
Coming Soon
VENOM: LET THERE BE CARNAGE
Coming Soon
THE BOSS BABY: FAMILY BUSINESS
Coming Soon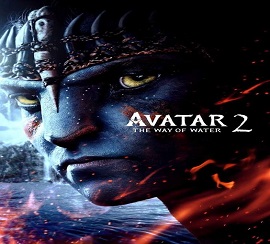 AVARTAR II
Coming Soon